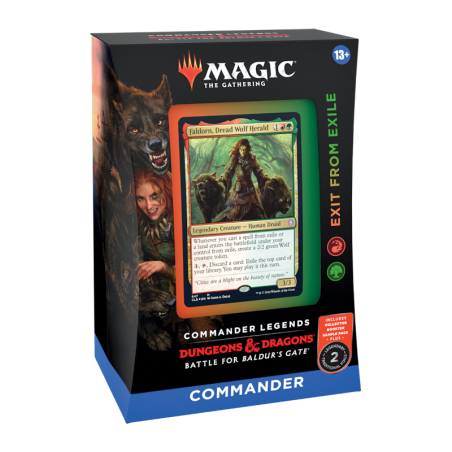  
Commander CLB Exit from Exile
Mazo de Commander Legends: Battle for Baldur's Gate de 100 cartas para formato Commander. Producto sellado original.
BATTLE YOUR FRIENDS. Commander is a different way to play Magic: The Gathering. It's all about legendary creatures, big plays, and battling your friends in epic multiplayer games
100-CARD READY-TO-PLAY DECK. Designed as an introduction to Commander, these decks are ready to play right out of the box, without sacrificing the richness and depth that made Magic iconic.
4 otros productos en la misma categoría: